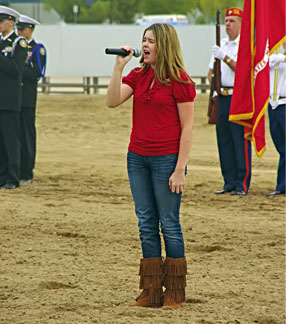 A young vocalist performed "Halfway to Heaven" at a central Nevada ceremony commemorating the 10th Anniversary of Sept. 11, 2001.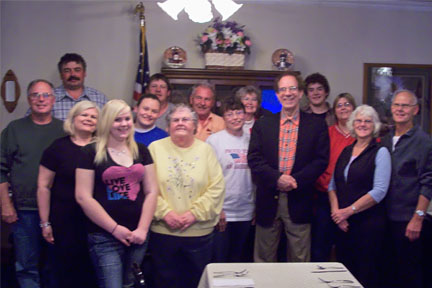 Hank at dinner with his new friends in northwest Minnesota after his song "One Heart, One Voice" was performed at their Memorial Day ceremony. Hank also gave a presentation and performed his songs at the local community center, May 2011.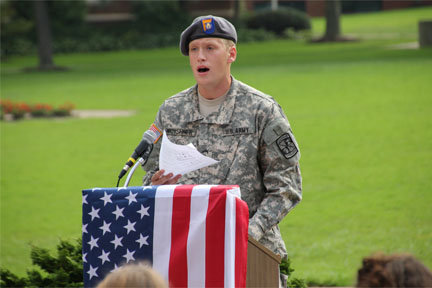 "Halfway to Heaven" was performed at a college in central Ohio at the school's commemoration of the 10th Anniversary of the 9-11-01 terrorist attacks, Sept. 2011.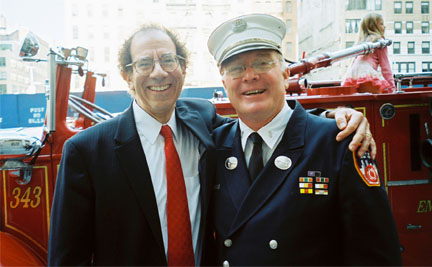 Hank Fellows with retired Lt. Pat Concannon, the founder and president of the Fire Family Transport Foundation, a NYC charitable organization that assists the families of injured firefighters, Oct. 2009. Since 2007, Hank's 9/11 songs have been performed at this organization's annual "Blue Mass" ceremony honoring fallen NYC firefighters and police officers.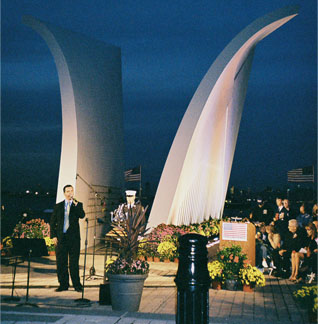 "Halfway to Heaven" being performed at the 9/11/2010 evening ceremony in the NYC Borough of Staten Island, which lost 275 residents in the 9-11 attack on the Twin Towers. Each year, over 1,000 mourners attend this ceremony at the Staten Island 9/11 Memorial, which is in the shape of an angel's wings.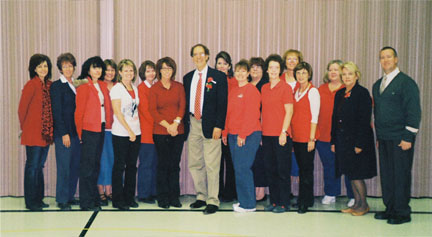 Hank Fellows posed with teachers at a school in central Utah after his presentation and performance for their students. Earlier in the day, "The Spirit of America" and "One Heart, One Voice" were performed by the elementary and high school students at the community's Veterans Day ceremony, Nov. 2010.