To write a collection of songs that captures The Spirit of America - its energy, optimism, exuberance, and courage; to share these songs with people across America, young and old, in the cities, towns and villages that comprise our great land; and through these songs, to strengthen the bonds of friendship, hope and love that make America great.






Out of the ashes and sorrow of 9-11 comes a New American Anthem for the New American Century.


The 9-11 song that 9-11 families turn to for comfort every day.


Hank's soaring patriotic song, first performed by school children in Joplin, Missouri for Veterans Day 2006.


An inspirational song of friendship and brotherhood. One of Hank's "Campfire Sing-Along Songs".


An upbeat "feel good" song about greeting each day with optimism and hope.


An inspirational song of gratitude, celebrating all of the special people in our lives.



First performed in New York City public schools in June 2006.


Hank's classic song of friendship and hope, first performed in Hank's musical revue "An Open Stage" at the Bruno Walter Auditorium at Lincoln Center, NYC.


As long as there is hope, there is the chance for love.


A soaring ballad about the power of love.


Listen to Hank's other inspirational, patriotic, and love songs: We're building "The Hank Fellows New American Songbook", one tune at a time.

NOTE TO 9-11 FAMILIES
If you are a member of a 9-11 family support group, go to "Order CD" to see how you can receive a FREE COPY of Hank's 12-song CD, "The Spirit of America".

NOTE TO MUSIC EDUCATORS
If you are a music teacher or choral director, go to "Order CD" to see how you can receive FREE COPIES of the four-part choral arrangements for "The Spirit of America", "Halfway to Heaven", and Hank's other songs.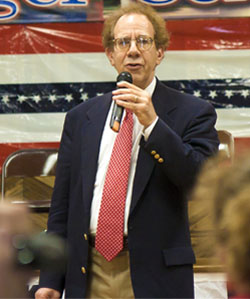 Hank Fellows performed his songs and spoke to the audience about songwriting, creativity, and following one's dream, on Memorial Day in western Minnesota, May 2011. At the local Memorial Day ceremony, the children's chorus sang Hank's patriotic song "One Heart, One Voice".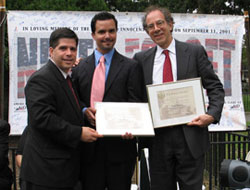 Hank Fellows (right) accepting a Citation from the New York City Council, Sept. 10, 2006, for his "continued generosity and devotion to the remembrance of September 11th."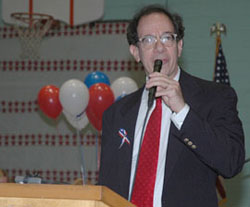 Hank spoke at the Veterans Day ceremony at a Middle School in northern Georgia, Nov. 2008. The Middle School Chorus sang "My Coat of Many Colors" and "Halfway to Heaven" at this ceremony.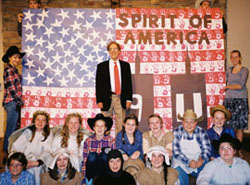 Hank was the guest of honor at a school Christmas program in central Wisconsin, Dec. 2011, where the student chorus sang "The Spirit of America".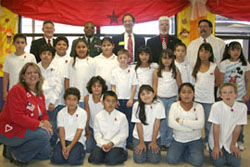 Hank Fellows (back row, center) with school and county officials, and the 3rd Grade class that sang "One Heart, One Voice" at a Veterans Day 2007 ceremony in central Texas.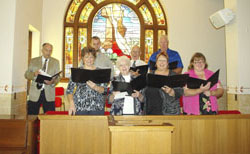 A Church Choir in central Illinois performed "Halfway to Heaven" on Sept. 11, 2011, to commemorate the 10th Anniversary of the 9/11 attacks.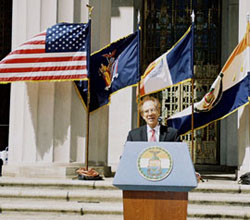 Hank was master of ceremonies at the 9/11 ceremony in Bronx, New York in Sept. 2010. Hank's 9/11 songs "The Spirit of America" and "Halfway to Heaven" have been performed at official 9/11 ceremonies in all five boroughs of NYC, and by choruses across America.