While speaking to students and teachers across America about September 11, 2001, and performing his 9/11 songs for them, Hank Fellows realized the need for a children's book that would explain this national tragedy in a way that would engage elementary and middle-school children. The result is "SIRIUS, THE HERO DOG OF 9/11". This 32-page soft-cover book, illustrated with 19 color child-friendly photographs, tells the true story of "Sirius", a police patrol dog who died in the 9/11 attack on the World Trade Center.

To view sample pages of "SIRIUS, THE HERO DOG OF 9/11", click here.

Included with the book is a 3-song CD containing Hank's classic 9/11 songs "The Spirit of America", "Halfway to Heaven", and his very special song "Sirius, the Hero Dog of 9/11", which is only available with the purchase of this book.

The cost of "SIRIUS, THE HERO DOG OF 9/11" (including the 3-song CD) is $20.00, which includes shipping and handling. If you would like this book PERSONALLY AUTOGRAPHED by Hank Fellows, at no extra charge, please print the person's first name on your order.

To order the book, click here.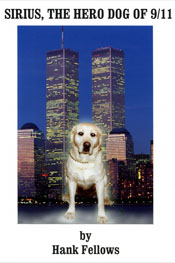 "SIRIUS, THE HERO DOG OF 9/11"
A Children's Book by Hank Fellows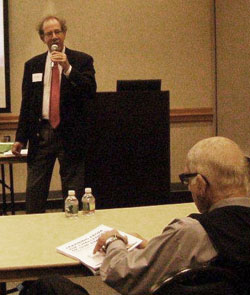 Hank Fellows was the featured speaker at a 9/11 Education seminar for teachers held at a New Jersey college, October 2011. In addition to speaking and performing his songs at this 9-11 Studies teachers conference, Hank Fellows also read his new 9/11 children's book "Sirius, The Hero Dog of 9/11" to the assembled educators.