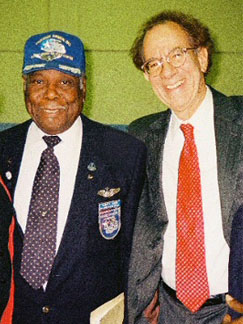 Hank with retired Air Force Major Robert Olden at a Veterans Day middle school ceremony in NYC where Hank's songs "The Tree of Life", "Take My Hand", and "One Heart, One Voice" were sung by the students, Nov. 2010. Major Olden studied navigation and combat skills with members of the original "Tuskegee Airmen", who performed heroic duty during World War II.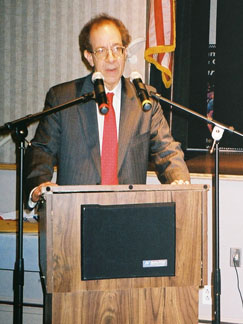 Hank Fellows spoke at a teachers conference on Holocaust Education in southern New Jersey, April 2009. Hank's song "6,000,000", which was performed at this Holocaust Studies seminar, has been performed at numerous conferences and workshops dealing with the Holocaust and more recent examples of genocide.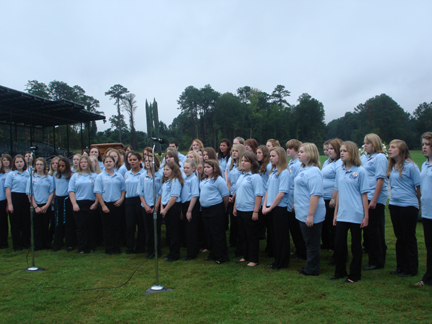 A Middle School Chorus from northern Georgia performed Hank's 9-11 songs "The Spirit of America" and "Halfway to Heaven" at Fort Benning, GA, Sept. 2009. At this military ceremony, a steel beam from the World Trade Center was dedicated at the National Infantry Museum as a memorial to our fallen heroes in the war against terrorism.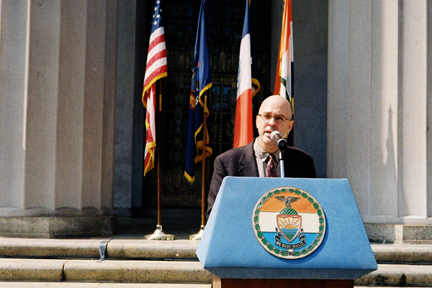 "The Spirit of America" and "Halfway to Heaven" have been performed at official 9-11 ceremonies in all five boroughs of NYC. This performance took place at the Bronx County Courthouse in Sept. 2009, honoring the
143 Bronx, NY residents who died in the Twin Towers on 9-11-01.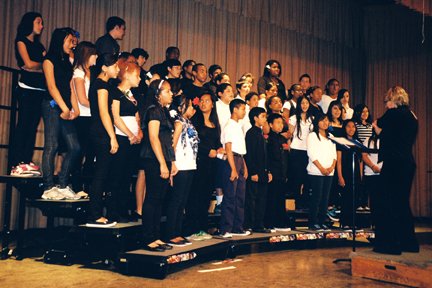 A Middle School in southern California performed "One Heart, One Voice" and "The Tree of Life" at their Patriotic Concert, May 2009. Hank Fellows attended this Concert and, earlier in the day, spoke with the school's music classes about songwriting and creativity.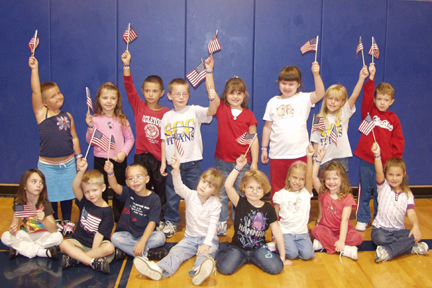 "Halfway to Heaven" was part of the 9-11 memorial ceremony at a school in eastern Kansas, Sept. 2008. As part of this annual ceremony, high school seniors present small American flags to the entering kindergarten class, as a symbol of continuing the remembrance of Sept. 11, 2001.